Media-Award-Display
Page under construction.
Pictures which were published in Media/Press/Display.
BWS – TV9 Documentary | Telecasted 20th June,2010@ 2.15pm


BWS Report of the event | Behind the scene moments ..enjoy here
You tube link of the documentary :-
Part 1 :- www.youtube.com/watch?v=rxyKIptGjeM
Part 2 :-www.youtube.com/watch?v=nN5XYl1PmVs
Magazine:- Discover India | June 2010.

Newspaper:- Bangalore Mirror | 8 June,2010.

Magazine:-Tahelka | 29th May 2010

Magazine:- Citizen Matters May 2010 (Bengaluru South Edition) Covers Bengaluru Infinite 2010

See all my award-display-media releases :- click here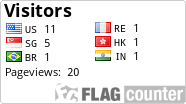 One response