Eid Mubarak
Shot@ Jama Masjid,Bangalore,Sept2010.
Eid Prayer at Jama Masjid,Bangalore,2010.
Crowd of 25 to 30k people assembled there for prayers. I was shooting Eid prayer for the first time,and what an experience I had. Enjoy the pics !!
Points to remember:-
1. Men only apparently are allowed inside the Mosque premises.
2. Dress appropriately for the event ! White Kurta/Shirt is best.
3. Dont walk around during Eid prayer.
4. Keep your mobile in silent mode. Must !!
Added info from Sabir:- "There are lots of mosques in Bangalore that have a ladies section such as Masjid-e-AbuBakr on Tannery Road, Masjid-e-Noor on Dickenson Road, and another mosque in R.T.Nagar."
More Eid prayer pics :- FaceBook Page –
If you have a moment,let me capture it for you.
Email to – akash.bhattacharya17@gmail.com
Follow my daily updates in : Twitter
All Rights Reserved.2010 © Akash Bhattacharya Photography
Eid Prayer @ Jama Masjid

More pics :- http://www.flickr.com/photos/akashb/sets/72157624933286618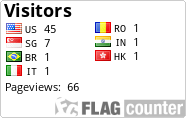 5 responses