Jpeg in ACR ?
While having dinner today, Shantanu wanted to know :- how to open Jpeg files in ACR(thats Adobe Camera Raw)…hence,let me post the way here.
Basic Gyan :- Firstly, try to shoot in RAW ..its always better if you are having a DSLR.
Otherwise, if you are shooting in Jpeg(for reason known only to you and GOD), you can still open the jpeg pic in ACR.
The Advantage of opening Jpeg file in ACR/Raw editor :-
Do basic color correction,pop,saturation,level correction,etc in RAW editor itself. This is very similar to Lightroom. Add Vignette effect easily here rather than in Photo-shop.
Ok..here are the very simple steps.
1. Download ACR if you dont have. Default in Photoshop CS3,it will be there already.
2. Open Photoshop. Go to Edit –> Preferences –> File Handling –> Camera Raw Preferece in Jpeg Click that and say OK.
3. Reopen Photoshop and open a Jpeg pic…done !! Enjoy !!
Result …one of my sample jpeg pic in ACR.

Thanks in advance for sharing this page.
See my last post on photoshop tips & tricks – Ryan Brenizer Method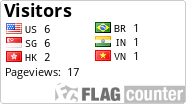 If you have a moment,let me capture it for you.
Email to – akash.bhattacharya17@gmail.com
Follow my daily updates in : Flickr – FaceBook Page – Twitter
All Rights Reserved.2010 © Akash Bhattacharya Photography
One response