Narayanapura Village,Bangalore
Shot @ Narayanapura Village,(Few kms from Devanahalli), Bangalore,Sept2010.
Direction:-
Take the road to Nandi Hills and after you pass the Jalahalli airbase watch out for a sign board that says 'MVIT College' onto your left. Turn left there and after 4-5 km you will be at the village.
Source:-http://bangalore.metblogs.com/2006/08/23/where-gods-are-born/
If you have a moment,let me capture it for you.
Email to – akash.bhattacharya17@gmail.com
Follow my daily updates in : FaceBook Page – Twitter
All Rights Reserved.2010 © Akash Bhattacharya Photography
This was a BWS planned shoot where Dr.Vivek suggested this place in the post…Within the city range, a small gateway to village world..!!
When we reached,the village was just waking up … We were welcomed with the grand-ma doing her usual Sat morning work …

This kid has woke up and he was smiling at his best !!

OK..this was a village of really hard-working women …Let me put together the women of India …!!

She invited us to the Ganesha Idol making work-place.

Some pottery pics which was also our prime attraction…
From the top:-

At eye-level:-

From the bottom:-

And from ground zero:-

Some funny+heroic BWS moments:-

Any my fav moment of the shoot was this below one..loved capturing this motion blur :-

Anyway, we left for the day after this ,whereas others moved towards another nearby village …
See rest of the shoot images here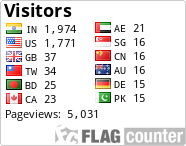 5 responses