P@nning – Some tips & tricks
Panning is a great technique for action and, once perfected, the main subject will be sharp against a blurred background.
In photography, the panning technique is used to suggest fast motion, and bring out foreground from background. In photographic pictures it is usually noted by a :-
foreground subject in action appearing still (i.e. a runner frozen in mid-stride) while the background is streaked and/or skewed in the apparently opposite direction of the subject's travel
I generally follow the below steps :-
0. Change the AI Servo AF mode and fix a single focus point rather than all focus point.AF will work a bit faster with a single point as well.
1. Put the camera in shutter – priority mode ( Tv mode in my Canon).
2. Put Shutter speed around 1/60 or 1/50 ….I found it best in bike panning shots.
3. Follow the subject as it passes in front of you and continue to follow it as you press the shutter and even after the shot is taken.
Enjoy some of my panning pics !!
PS: Thanks to Manas(LooseCanon),he taught me panning …
Follow me in : FaceBook Fan Page | Twitter
All Rights Reserved.2010 © Akash Bhattacharya Photography
—————————————————————-
Looking Back

FREEdom | Canon Photo Marathon


A London publishing house chose the above pic for the inflight magazines they publish – The Oryx, Feb Edition for Qatar Airways,Feb2010 issue.
Website Online Version:-
www.agencyfish.com/Oryx_Magazine_Feb2010/
Click here for more Panning Pictures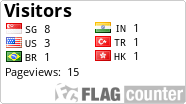 5 responses