Lannion/Paris Trip
"A picture is worth a thousand words; a photo blog is both."
It was a training program for Alcatel-Lucent UMTS NodeB project that I was asked to visit Alcatel-Lucent Lannion,France team to give them training on SLOAM.
On a rainy day,I visited Mumbai for the scheduled Visa Interview …The interview office was in Nariman point near Marine Drive and how can I miss the Gateway of India and Haji Ali before taking the return flight 🙂
Bangalore International Airport.

The Air France flight was a bit delayed (the reason is the same flight flight which comes from Paris actually goes back),and I spent time in BIA doing net surfing …Thanks to free wi-fi access in BIA …If you think I didn't click at that time ,you are wrong …
The Charle-de-gaulle airport in Paris was a huge one …(though not as big as Frankfurt where I got lost last year) …RER station
Some candid moments under the Eiffel Tower …the paradise of a photographer ..

Getting lost in Paris.Priceless.

Few Dancers were also there
Lannion Pics :-
Shot @ outside Hotel IBIS,AppoCity Service Apartment,Lannion.

Shot @ Just outside IBIS,a roadside coffee bar …enjoyed my coffee

Shot @ outside where xCEM PQ2 Team's office ,Alcatel-Lucent campus,Lannion.

Kids at play in street …. My team members in ALU

A small drive to Perros-Guirec ..the north most point of Europe ….Woah…what a place ….sunset …ocean …dramatic sky …I was in heaven :))

With Raymond(Cab Driver Uncle) of Allo Armor Taxis,Lannion.

An old couple watching the sea

Paris again while returning from Lannion …Musée du Louvre

The newly wed couple came to get photographed in front of Louvre

A cigarette is a pipe with a fire at one end and a fool at the other.

Street life in Paris …some student were playing this high jump game with roller on ..try it out …

Cycle away your worries …..Style is the mantra of Paris

Shot @ IBIS Hotel – room 219,Paris CDG Airport Hotel,Paris…A long exposure shot of CDG Airport ….Woke up early to catch my morning flight to India …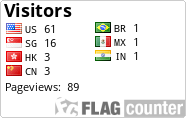 2 responses